Helping to make Indian roads safer
Ensuring healthier eyesight through Shell India eye camps
Across India, around 150,000 people are killed in road and traffic collisions every year, according to the Ministry of Road Transport and Highways. Put simply, this ranks India among countries with the worst crash statistics in the world.
A quarter of these accidents involve heavy commercial vehicles, such as trucks and buses. They are caused by bad driving practices such as speeding, driving under the influence and not using of seat belts. And there is another contributing factor: poor eyesight and impaired vision.
To contribute to road safety, in 2019 Shell India launched the Drive Safe India -programme along with VisionSpring, our implementation partner for carrying out eye check-ups and distribution of free spectacles to those in need. A study conducted by VisionSpring to assess the impact of impaired vision on road safety showed that 25% of India's truck drivers do not meet eyesight requirements to hold a driving license. The target beneficiaries of the programme were the truck drivers and allied transport workers such as mechanics and helpers across different states. Drive Safe India eye camps are set up in transport hubs, ports and parking bays where truck drivers convene. The programme continued throughout 2020 reaching more truck drivers. By March 2021, we had screened 266,797 drivers and out of which, we were able to address vision issue of 175,273 (65% of total drivers screened) drivers by providing them free pairs of spectacles.
The programme has played a key role in raising safety awareness of drivers such as Jugal Kishore, a 43-year-old heavy commercial vehicle driver from New Delhi who visited the eye camp. He has spent the last 20 years driving across Madhya Pradesh, Maharashtra and New Delhi route, both at odd hours and regularly through tough conditions. And he now has difficulty to clearly see the road signs and read newspaper.
During his eyesight test, he was diagnosed with near and diastant vision issues and received a new pair of spectacles. He has understood the importance of maintaining good vision and having regular eye checkups and insists on spreading the awareness of healthy eyesight among fellow drivers to make roads safer.
Jugal Kishore stated, "Having a good eyesight is an essential requirement in his profession. I suggest that every driver must get his eyes screened for keeping the roads safe".
As a result of COVID-19 and stay-at-home orders, eye camps were not operational from the end of March until September 2020. As restrictions eased, the eye camps restarted with new COVID-19 guidelines in place including sanitation measures, thermal screening and social distancing target.
"Getting road safety right is one of our topmost priorities and we are confident that our efforts will be fruitful for all," said Nitin Prasad, Chairman,Shell Companies in India. During these challenging times, truck drivers in particular played a vital role, both for Shell and all other industries, allowing people across India to get through the first year of the pandemic.
"Keeping them healthy and safe, keeps our economy healthy and safe. The ability to see clearly is the most basic and most essential of their needs. It is our sincere endeavor to continue playing a part in keeping Indian roads safe", he added.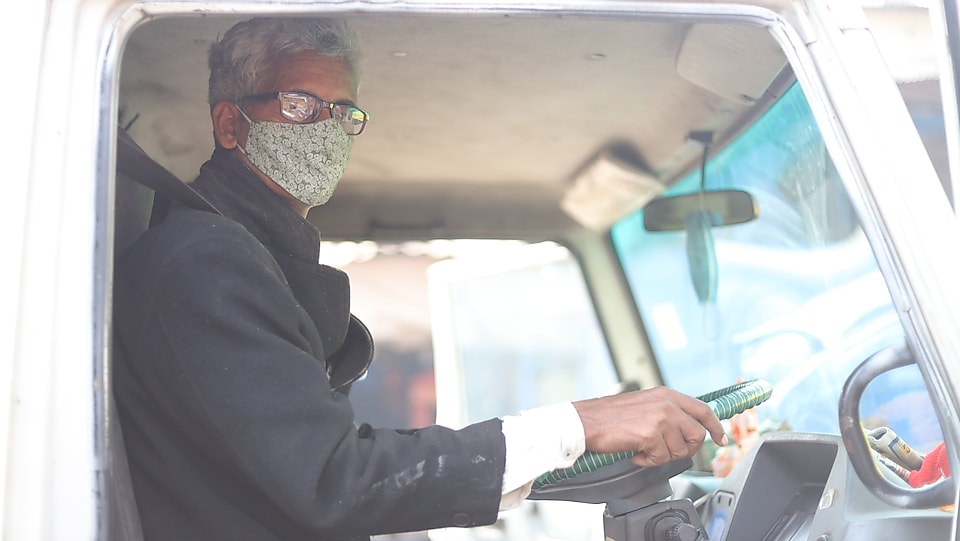 YOU MAY ALSO BE INTERESTED IN
With funding from Shell, the Clean Cooking Alliance is encouraging the use of cleaner cookstoves and fuels. The campaign is tailored to women, who are most affected by air pollution in households
At Shell, it is important for us to do our part. We are committed to collaborating, engaging with communities and being a valued contributor to the society, at all times.
We aim to be a good neighbour wherever we work, by contributing to the well-being of nearby communities.