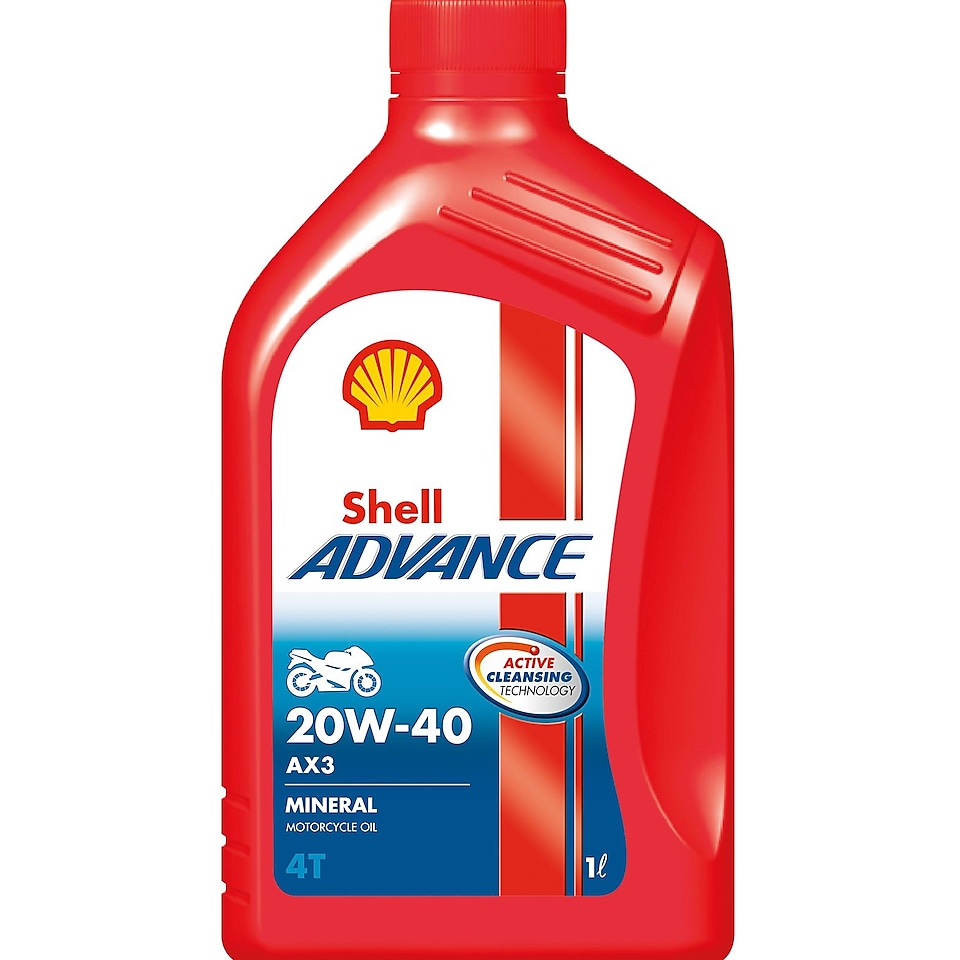 Provides continuous protection with high oil performance reliability.
Shell Advance AX3 is an ideal oil for underbones and mopeds with small, hot-running, hard-working engines that require reliable oil performance for continuous protection. It offers high oil-performance reliability to help protect and clean your engine between oil changes.
Shell Advance AX3 Formulated with Shell Active Cleansing Technology which helps prevent dirt particles sticking together to form deposit. Also helps protect and prolong engine life.
Available viscosity grades: 20W-40. All formulations meet: API SG and JASO MA.